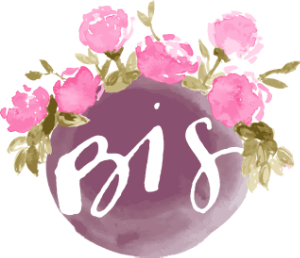 God's blessings often come in the most unexpected places.
Just a short time ago, the Internet was living up to its isolating reputation for me and I wasn't having much luck in connecting with female peers in my local community either.
I had a desire to delve more deeply into Scripture. I was searching for a community that facilitated this in a real way. I was looking, but kept coming up short.
I was on the brink of heavily writing off Internet time altogether when I stumbled across the seed of a ministry just beginning to form roots.
Blessed is She initially began by sending out the scriptural readings from daily Mass. Having just given birth to my second child and living as a single-car family, attending daily Mass was just impossible for me. With the BiS emails, I was able to pull up the readings in the inbox on my phone and read through prayerfully as I was nursing my daughter.
Then, these beautiful, short devotionals were added to the Scripture, written by faith-filled women sharing stories of their life where God was challenging them. So easy to relate to.
But God was calling me deeper. Soon, I was contributing to the devotions myself; then offering my time to edit the blog so we could further share the story of sisters who were in the trenches and answering God's call in so many ways.
Twitter, never my forte, one day had me engaged with these same sisters in a discussion on prayer. We shared our favorite ways to engage in conversation with God, as well as prayer books that aided us.
Always up for a challenge and a lover of capturing beautiful moments in photos, I enjoyed the Instagram challenges for posting photos following daily prompts. And, in the process, 'met' and was encouraged by so many wonderful women all over the world!
Then God nudged our fearless leader, Jenna, to begin regional Facebook groups. This allowed for even more 'getting to know you' moments and praying for one another in the joyful and sorrowful moments of life. This connected us a bit more locally. I've now had the occasion for meeting several of these amazing sisters in the flesh for a cup of coffee!
And then? Blessed Brunches! Last weekend, I attended and co-hosted one in the Bay Area with Kirby who warmly welcomed us into her home. We shared treats and our hearts with one another over the course of an afternoon.
This organic development — from reading and sharing the Word of God together online to great, Spirit-filled fellowship face-to-face — was such a wonderful sight to behold.
I am no longer as skeptical as I once was about the Internet's ability to bring us together. Great intention is needed to do so; we must move beyond that space.
Blessed is She has been the medium for forming so many great friendships. If not for its online presence, something on this scale would be possible. It has changed my heart for the gift the Internet can be.
But it has also encouraged me to reach out to friends I already had established relationships with and seek deeper fellowship with them too. It has helped me realize how important and what a blessing it is to have others in life to whom you can say, "What, you too?!", and how vital it is to have a community who can come to your aid when you're in troubled waters and to which you can return the call when another is in need.
I am truly in awe of the community that has been built up this past year. I am grateful for Jenna's 'yes' to the Spirit's call. I am grateful for every devotion writer who takes precious time out of their busy lives to sit down and write out the Spirit's promptings on their hearts every few months. I am grateful for the artists who give their unique talents to create pieces of beauty that uplift our souls. I am grateful for the photographers who catch amazing glimpses of God's creation to share with us in such a profound way. I am grateful for the writers who share with us their joys and struggles on the blog. I am grateful for those who share moments in those square picture boxes, revealing the blessings we have in our lives. I am grateful for each and every woman of the #bissisterhood who makes it the wonderful blessing it is. Thank you.